Dr Lyons
DR STEPHEN D LYONS BSc (Hons 1), PhD, MBBS (Hons 1), FRANZCOG
After completing a science degree (majoring in biochemistry) at the University of Melbourne and a PhD at the University of Sydney, I completed my medical degree, also at the University of Sydney. I subsequently undertook specialist training in Obstetrics & Gynaecology at Royal North Shore Hospital including a secondment in the United Kingdom at Odstock Hospital, Salisbury. After becoming a Fellow of the Royal Australian and New Zealand College of Obstetricians and Gynaecologists (RANZCOG), I undertook two years of advanced training in minimally invasive gynaecological surgery at Sydney's Royal Hospital for Women.
The focus of my practice is divided fairly evenly between obstetrics & gynaecology. I deliver babies at the Mater Hospital, North Shore Private Hospital & Royal North Shore Hospital where I am a Visiting Medical Officer (VMO). I am also a VMO in advanced gynaecological endoscopic surgery at Royal Hospital for Women in Randwick as well as the aforementioned hospitals.
I am passionate about education and am involved with medical student, junior medical officer and specialist-in-training teaching at Royal North Shore Hospital and Royal Hospital for Women. I am a Senior Lecturer at the Universities of Sydney and New South Wales and an examiner for the RANZCOG Membership examination. I am heavily involved in medical research and have published extensively in the international literature. I am on the Editorial Board for the Journal of Minimally Invasive Gynecology.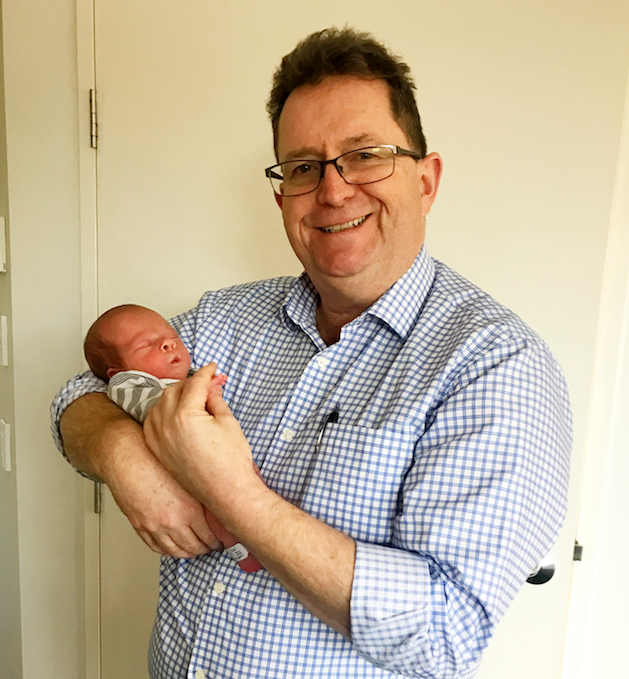 I am a Councillor on the Board of RANZCOG and Chair of Education on the RANZCOG NSW Regional Committee. I am also a Director on the Board of the Australasian Gynaecolgical Endoscopy & Surgery Society (AGES). I am the Obstetrics & Gynaecology representative on the Mater Hospital Patient Care Review Committee.
I am married to Fiona and have been blessed with 4 beautiful children, Liam, Thomas, Harry & Emily. When not at work, I enjoy spending time with my family, playing tennis and mountain bike riding.